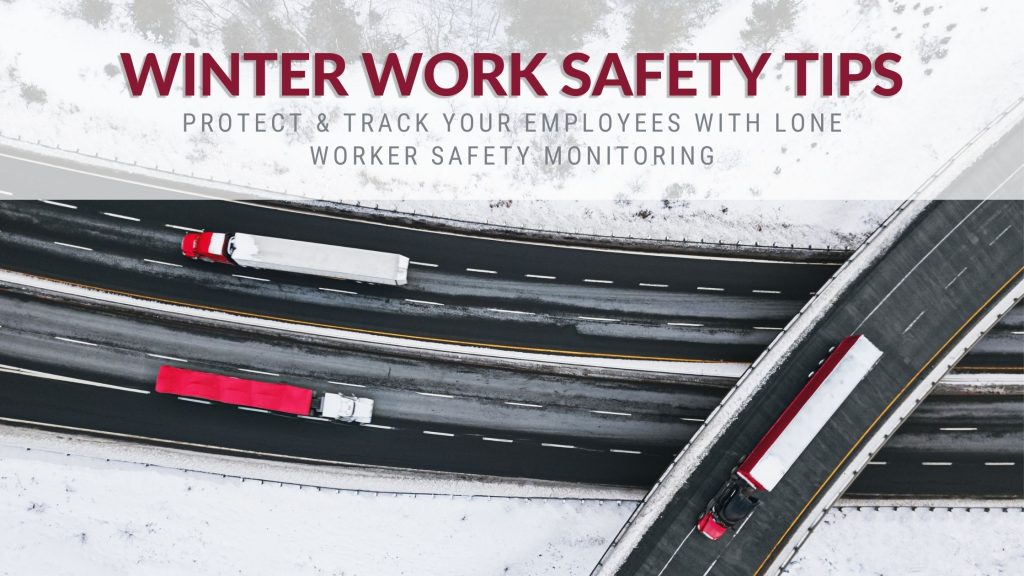 There are many outdoor jobs that carry an increased risk of serious cold injury due to exposure during the winter months. Along with cold temperatures, wind conditions and humidity can contribute to the risk factors that lead to serious cold stress vulnerability. Having winter work safety policies and a worker monitoring system in place can greatly improve working conditions and outcomes in the event of an emergency.
What types of jobs carry increased risk in the winter?
Anyone whose role keeps them outside for prolonged periods of time, or who already works in a physically dangerous environment. Employees who must drive during the duties of their workday are also at greater risk, as winter road conditions present countless new hazards.
Industries with employees working outdoors in winter conditions:
Construction
Trucking
Farming/Ranching
Oil & gas extraction
Public works
Community service officers (Fire, Police, Bylaw)
Building Maintenance
The dangerous consequences of hypothermia, frostbite, cold stress and injury are particularly concerning for lone workers. Becoming immobilized outdoors for any reason in the extreme cold can have a tragic outcome, and it may be a long time before an inattentive employer notices the lapse in contact with their remote work employees. So how can winter work safety be improved for those most at risk?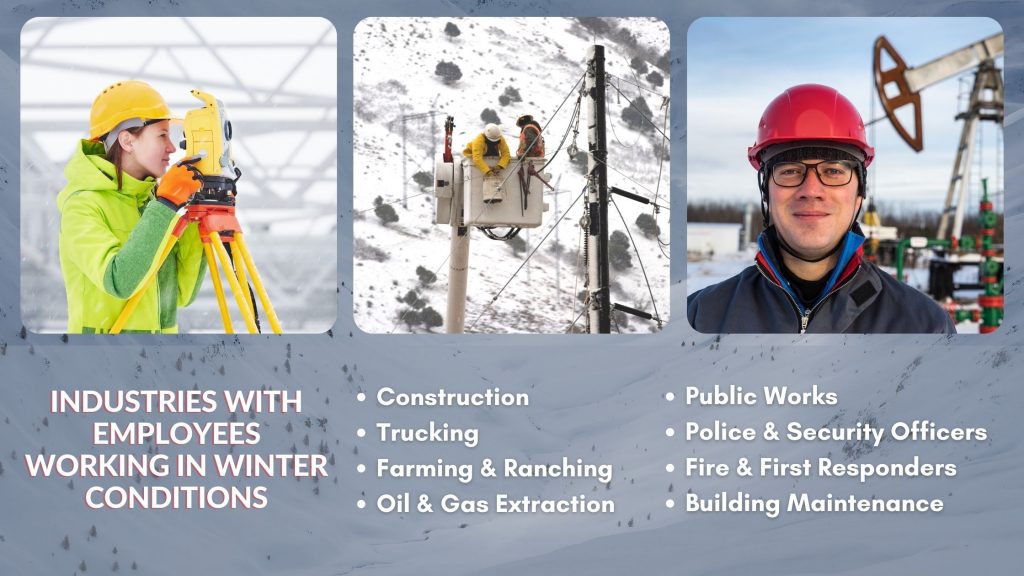 Preparation and Prevention
There are several stepsto be taken when reducing the risk to employees who must work outside during winter:
Use a Lone Worker Safety Check solution to confirm location and well-being of employees
Establish clear policies to address a work/rest schedule, limiting heavy work to reduce perspiration
Clothing/uniforms should be protective, layered, dry and insulated, with windproof and waterproof shells
Monitor and assess weather changes throughout the day
Provide warm-up breaks in heated shelters (if the temperature is -7˚C or lower, shelters should be available nearby)
From personal protection in the form of appropriate clothing and frequent breaks to warm-up and hydrate, to checking on the safety of lone workers, the responsibility for winter work safety lies with both the individual employees and their employers. Using the CheckMate Safe Alone employee safety app makes safety check-ins easy, and the automated schedule of safety checks is complimented by our 24/7 live operators who respond in the event of an emergency.
For lone working employees who spend long periods of time driving out of town, the added value of GPS location tracking with CheckMate Working Alone can provide further protection, particularly as employees travel to and from remote jobsites in challenging winter conditions. Locations for lone workers can be viewed easily using the Working Alone web-based administrative tools, with maps and reports just a click away.
Contact us to learn more about how CheckMate Working Alone can dramatically improve the safety of your lone workers when their tasks take them outside in winter.