Fall Detection in a Wearable Emergency Response Device
CheckMate SOS is a wearable pendant, designed to sense when a fall occurs, and automatically generates an emergency alarm to our Monitoring Center. An operator will contact the employee through the SOS pendent to determine if they require any assistance.
Additionally, workers can send an immediate alarm to ProTELEC's 24/7 Monitoring Centre in the event of an emergency. Through the CheckMate SOS pendant, employees can speak to a professionally trained operator who can help.
The CheckMate SOS pendant also sends GPS coordinates, allowing emergency aid to be dispatched even when the employee is unable to indicate their location.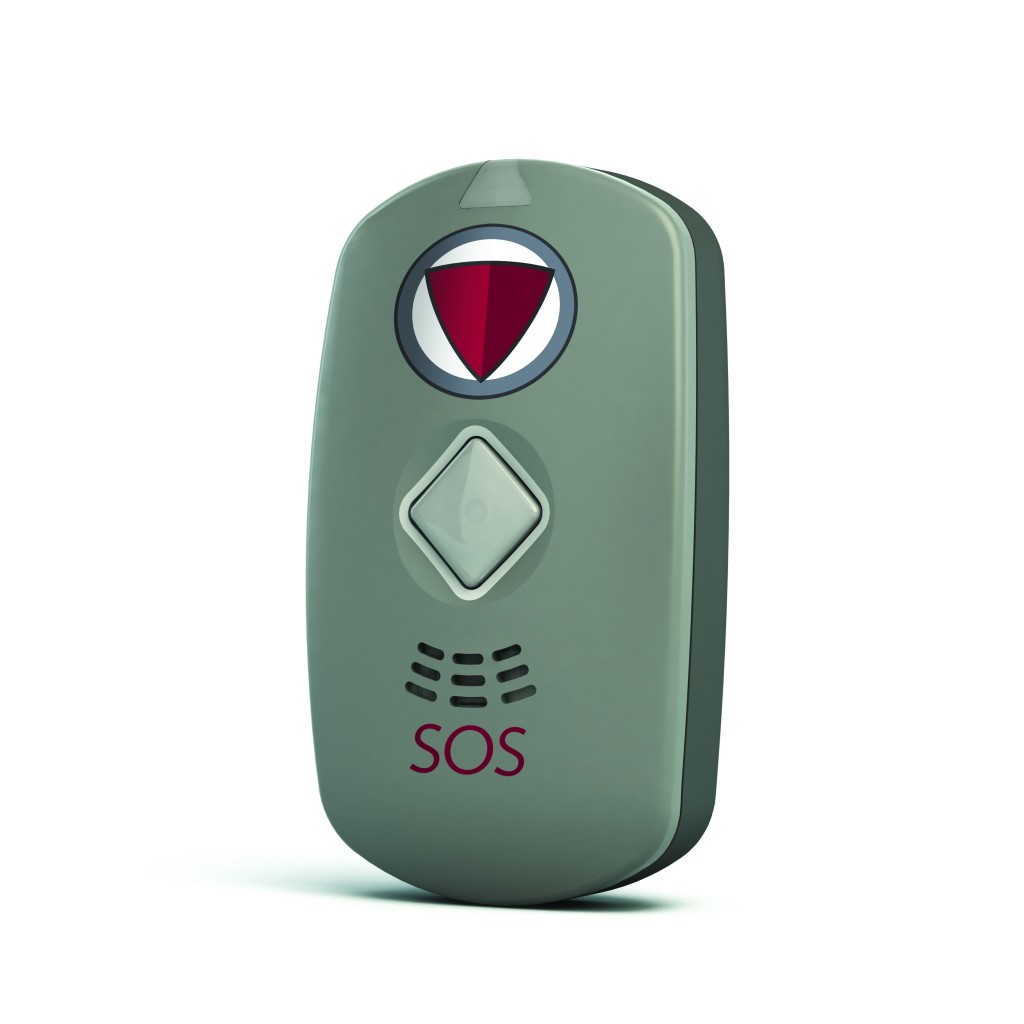 Emergency Button
Simply press and hold and to be directly connected to ProTELEC's 24/7/365 Emergency Monitoring Centre.
Automatic Fall Detection
CheckMate SOS is designed to sense a fall and automatically generates an Emergency alarm and contacts our Emergency Monitoring Centre. SOS will call for help if it detects a fall, even if you're disoriented or unconscious and can't push the button yourself.
Fall data is gathered from an array of sensors located in the device, including accelerometers, a magnetometer, and gyroscope. Over 190 different parameters, such as orientation change, impact intensity, and impact speed are collected and analyzed to determine if a fall has occurred.
GPS Location Tracking
SOS location services enable our Emergency Monitoring Centre to determine where an employee is when they are not able to verbally confirm their location.
CheckMate SOS approximates user location using GPS satellites and cellular networks. GPS location information is sent with every emergency alarm so that operators know where you are, even if you don't. If GPS information is not available, geographic triangulation information is sent.
Hands-free Two-way Communication
Whether you push the emergency button, or you fall, hands-free two-way voice communication with our Emergency Monitoring Centre is activated, wherever there is cellular service.