CheckMate EBT (Elevated Body Temperature) Sensor
Accurate and Easy Body Temperature Screening Technology
Operating businesses and venues safely and efficiently, while also protecting employees and visitors, is a top priority right now. Preventing the spread of influenza and the coronavirus is more important than ever, meaning that screening for symptoms of an elevated body temperature provides an effective method of reducing the risk of spread.
CheckMate's EBT (Elevated Body Temperature) Sensor is a simple solution that can be used for both employees and customers. It is an automated, safe, and intuitive fever measurement device that can be installed at each entry point.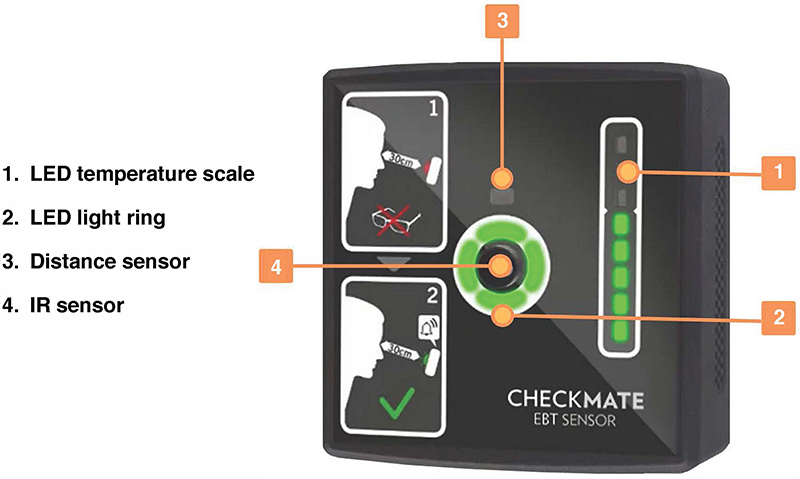 CONTACTLESS body temperature scanner, providing minimized risk of contact contamination.
PRECISE MEASUREMENT with over 1,000 measuring points across a user's eyes and forehead, delivering body temperature screening with +/- 0.3 degrees C accuracy.
FAST & EFFICIENT SCREENING as a measurement takes less than 1 second per person.
CONTROL ACCESS can be integrated as the sensor interfaces with automatic controls for doors or turnstiles.
NO STAFF REQUIRED to operate the sensor as readings are initiated automatically.
MONITORING by ProTELEC provides notifications regarding any staff with a detected fever.
Elevated Body Temperature (EBT) Measurement
Fever is a non-specific symptom, but it is one of the best early-screening tools for infections such as the coronavirus. Any infection that is detected early can help to minimize the risk of other employees becoming infected. Therefore, fever measurement is an important first step to protecting your employees, customers, and your business.
The process of approaching the EBT Sensor, measuring, and stepping away takes an average of 3-5 seconds. The LED bar shows the result directly with a GREEN or RED light. With a defined and consistent process, the sensor achieves a much more reproducible measurement than comparable methods.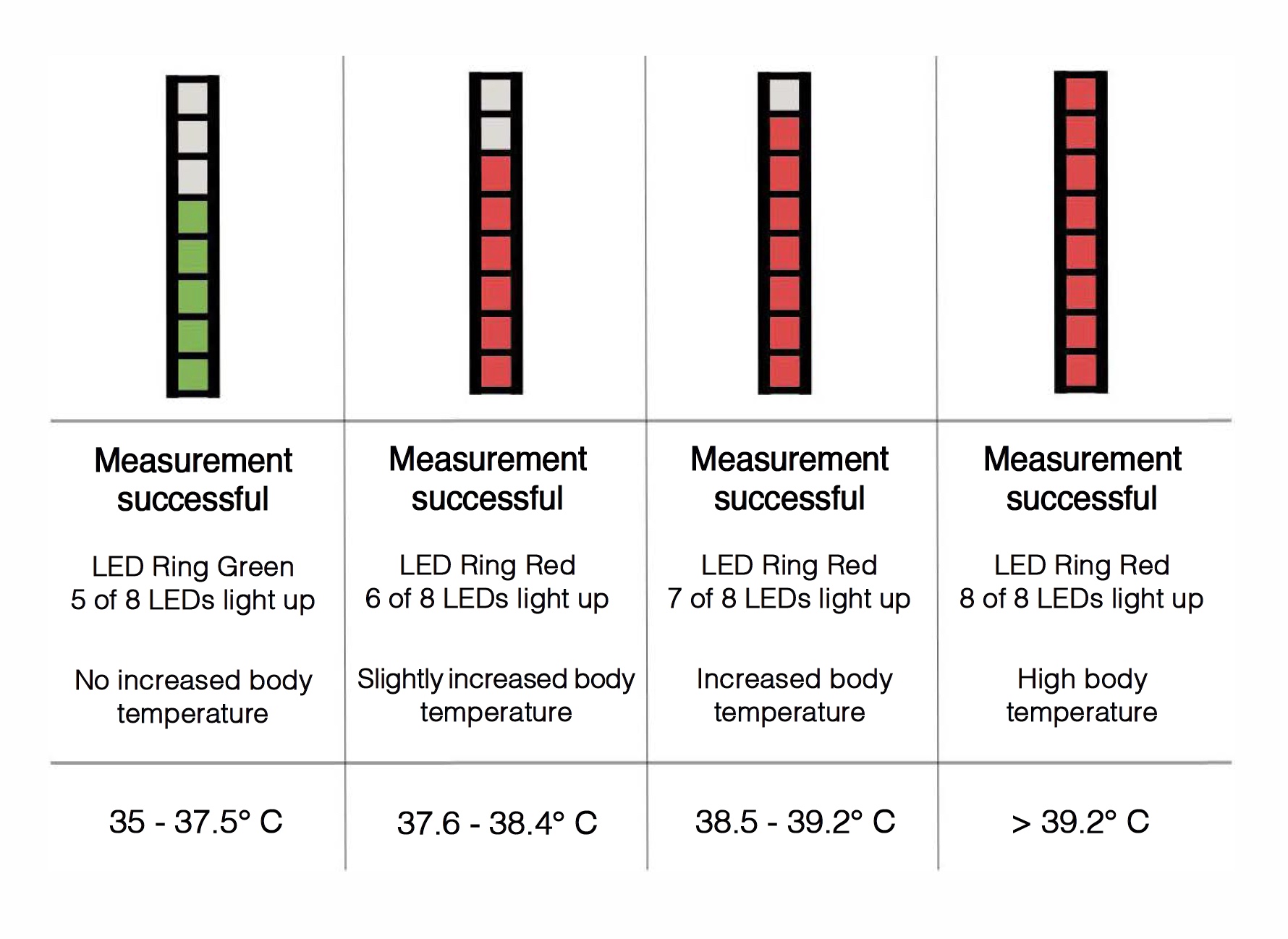 Body temperature measurement can be confirmed optically and acoustically in as little as 0.6 seconds
Inner canthus scanning records body temperature instead of skin temperature
Unlike almost all other systems, the CheckMate EBT Sensor scans the inner canthus of the eye, rather than the forehead or warmest area of the face. Because of this, results are significantly more accurate. Below is an example showing how the face is mapped and the inner canthus is identified for measurement.
Scans can be reliably completed if users are wearing masks or hats, but glasses must be removed. The Tampering Protection feature prevents readings from being spoofed using hands, arms, or warm objects.
In independent testing by IPVM , the CheckMate EBT Sensor was found to be more difficult to trick with simulated elevated temperatures than similar units tested. In testing, the sensor was proven to be simple to set up at various heights to accommodate users with disabilities, and the interface is very easy to use. The EBT sensor will not give false low reads if someone is too far away, and instead will prompt the user to move closer.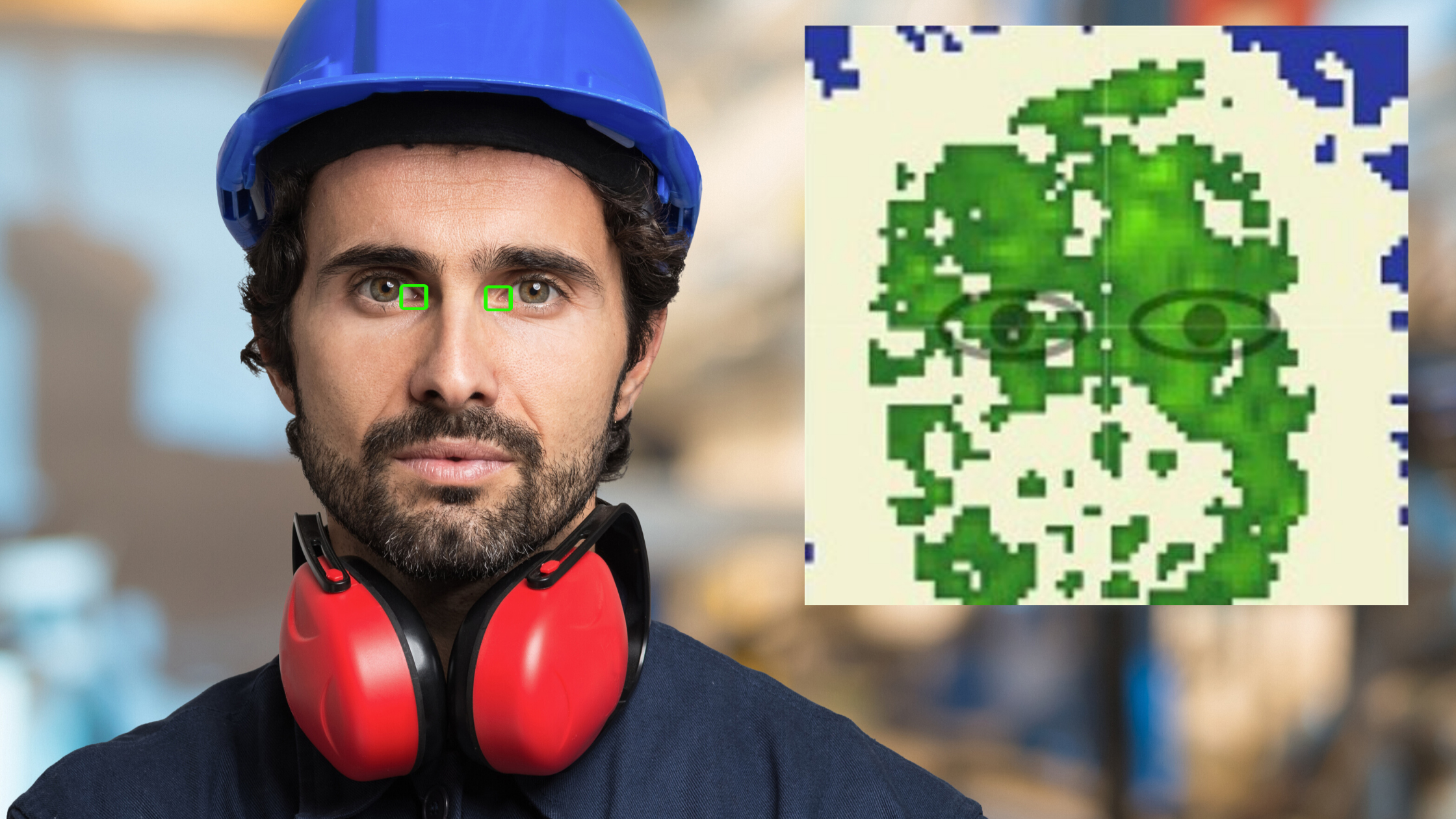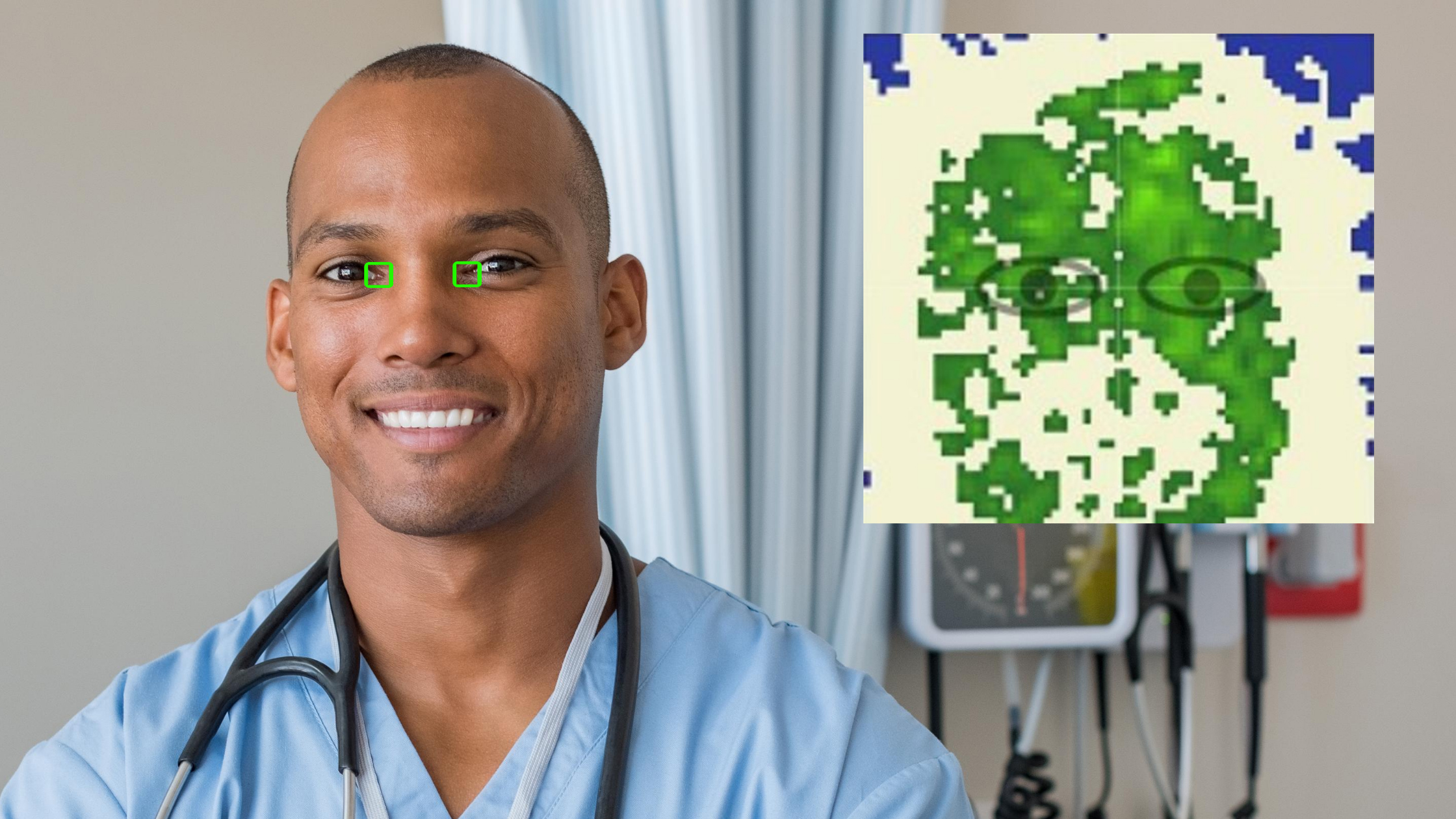 24/7/365 Monitoring by ProTELEC
Monitoring of the CheckMate Elevated Body Temperature Sensors by ProTELEC's Emergency Monitoring Centre ensures that key management is notified whenever someone tests positive with a fever.
All tests are recorded and can be viewed through ProTELEC CheckMate's Client web portal.
Key information collected includes body temperature, room temperature and humidity of the room at time of the scan. Both are factors that if outside allowable ranges, could impact accuracy.