Lone Worker Safety Monitoring Solutions
CheckMate is designed to protect lone workers through safety monitoring and checks. Our products and services include automated safety check phone calls and texts, the Safe Alone app, and an administrative web-based dashboard that provides mapping and GPS tracking. CheckMate Working Alone meets and/or exceeds all lone worker safety legislation requirements.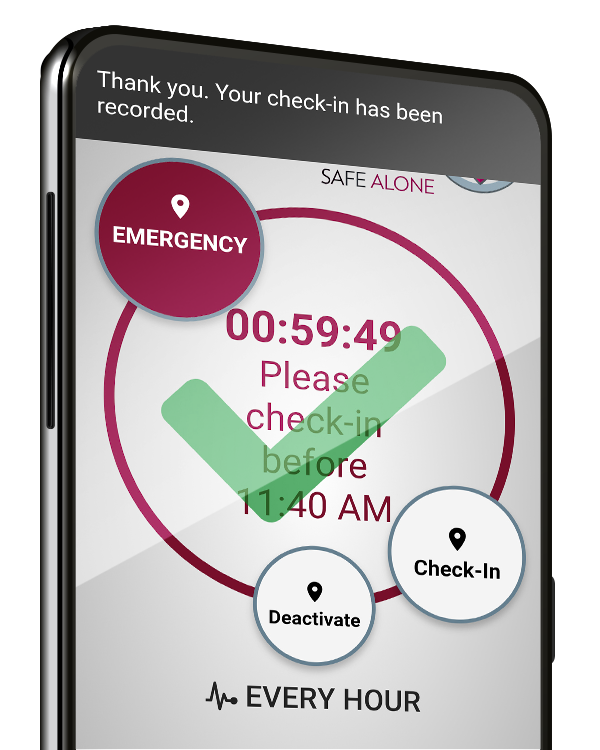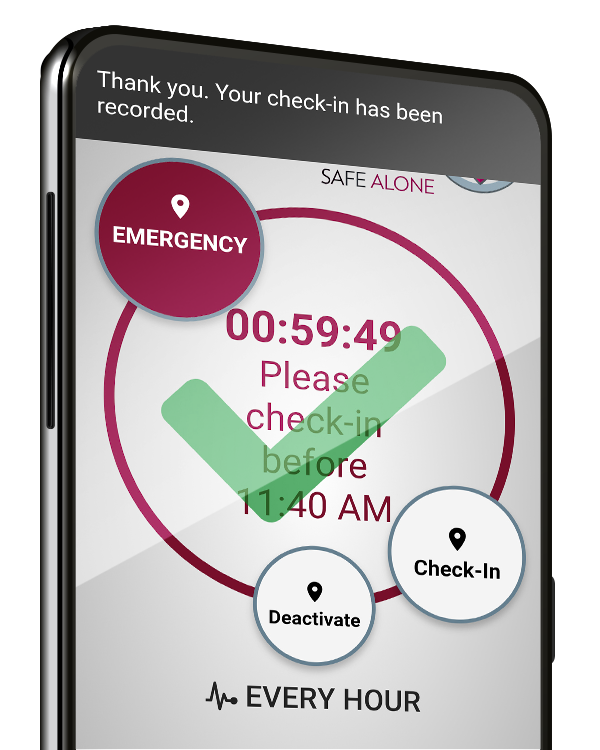 Lone Worker Solutions for Every Industry
The primary goal of CheckMate Working Alone is to provide the most effective system for lone workers in any capacity. No matter the size of your business or the industry you operate in, our lone worker safety monitoring is the solution for you.
Each member of your staff plays a key role in the performance of your company. Protecting multiple employees at the same time can be difficult, especially if they are working in remote locations. Our CheckMate Working Alone monitoring system allows you to ensure your workers are safe without spending unnecessary funds or traveling to their location for physical check-ins. The system can be customized to suit each lone worker's needs without compromising company-wide procedures.
CheckMate Working Alone Monitoring System
For a working alone solution to be successful it must be easy-to-use and flexible to meet both the administrator and lone employee's changing needs.
If the employee works alone at a set time every day of the week, a schedule can be set up based on it. The employee will never have to do anything other than start their safety checks with a single tap in the Safe Alone App or answer the CheckMate calls.
If the employee's working alone schedule changes from day to day, week to week, CheckMate Working Alone can be configured so that with one telephone call to CheckMate or login via the internet, CheckMate can be turned on and off as needed, 24 hours a day, 365 days of the year.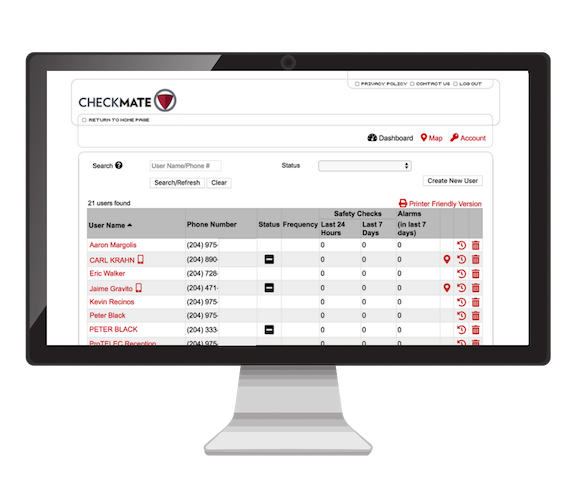 Easy Setup and Administration with the CheckMate Working Alone Dashboard:
No purchase of hardware or software is required; all that is needed is access to a phone, cellphone, or even a satellite phone to answer the CheckMate calls.
Setup is easy and settings can be managed through the Working Alone Dashboard via our secure website.
Optional location tracking through GPS and text for mobile lone workers aids in locating an employee in the event that they fail to respond to a CheckMate call.
View lone worker locations on a map in real-time and immediately access safety check details for each employee
An audit trail is provided of all CheckMate calls, outcomes, and activations/deactivations of schedules in real time. Reports can be generated from the website dashboard or have them emailed weekly.
Manage statutory holidays and vacations ahead of time to avoid false alarms or lapses in coverage.
CheckMate safety checks are 100% reliable as it's automated, whether by text, phone, or through the Safe Alone app.
Manage and track mobile lone workers using GPS and text locations, variable safety check frequencies, even when they are in areas without cell coverage.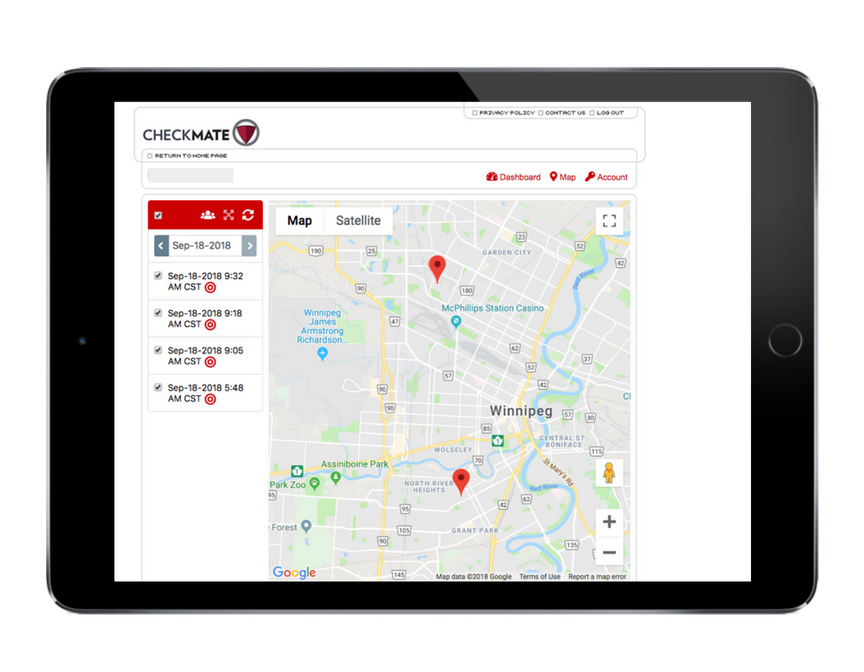 Your workers' safety is our top priority:
It takes only a few seconds to check-in via the Safe Alone app, phone, or text with minimal work interruption.
If a safety check goes unanswered, an alarm is generated in our Emergency Monitoring Centre and operators initiate immediate notification of your alert contacts.
Lone workers can activate, deactivate, or change the call frequency remotely through their Safe Alone app or by using our web-based Check-in Express.
CheckMate allows the end user to proactively check-in ahead of schedule.
In areas where there is no cellular coverage, there are several options to continue CheckMate monitoring services.
Provides peace of mind to the employer, the lone worker, and the lone worker's family in knowing that even when they are alone, they are regularly checked-on.
Critical Support Behind the Scenes
ProTELEC's Emergency Monitoring Centre, manned by a highly trained team of dedicated professionals, responds to any CheckMate alarm 24/7/365. The Emergency Monitoring Centre is approved and annually inspected by the Underwriters Laboratory of Canada, and is Five Diamond-certified, ensuring that strict industry standard operating procedures are followed. ProTELEC has been protecting life and property since 1968.