Protecting Lone Workers in Areas with No Cellular Coverage
Flexible Options for Worker Safety Services Off-grid
CheckMate Working Alone makes it simple to monitor your employees when there is no cell service. Several options are available to suit your company through a range of scenarios.
In most cases, areas without cell service are known and workers are often only out of cell service range for short periods of time. Safety check-ins can continue with the flexibility of CheckMate Working Alone:
Lone workers can proactively check-in prior to entering an area with no cell service. If the worker will still be in the no cell service area when the next CheckMate Safety Check is due to occur, a proactive check-in can be completed via a land line or computer.
If unable to do either, employees can change the Safety Check Frequency before entering the no cell service area so that the next Safety Check will occur after leaving area.
Check-ins via a land phone line. With access to a land line, you can do a proactive check-in through by calling CheckMate.
Proactive check-ins via a computer. If you have access to a computer and the internet, then a check-in can be completed by going to https://www.protelec.ca/mobile/
Lone Worker Safety in Areas of No Cell Coverage for Extended Periods of Time
The Zoleo Global Messenger for smartphones is the ideal device for enabling safety checks when a lone worker is off-grid.  Zoleo turns a smartphone into a satellite texting phone and enables safety check-ins via our Working Alone system. The satellite communicator also enables two-way messaging, providing a way for employees to communicate with employees by text, from any location no matter how remote.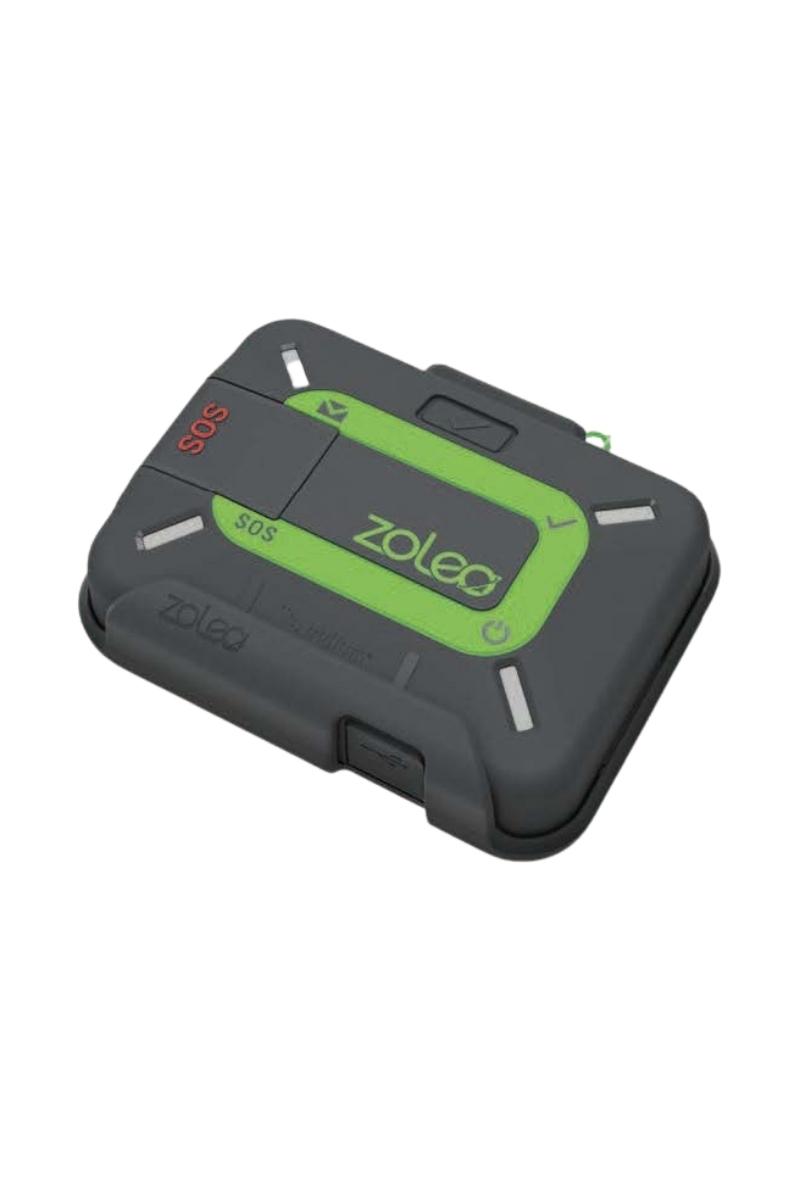 The Zoleo Messenger offers durable and helpful features:
Seamless messaging everywhere via satellite, cellular and Wi-Fi

Dedicated SMS number and email address
SOS and check-in buttons on the Zoleo device
Wearable and rugged design with 

an IP68 dust and water-resistance rating, and shock-resistant rating MIL-STD 810G

Operating temperatures comparable to other satellite communicators at -20 to +55 °C 

Battery life of 200+ hours on one charge when checking messages every 12 minutes

Back-up GPS capabilites
Two-way SMS text communication, phone to phone through the Iridium satellite network

Bluetooth discoverable/one-time pairing setup 

Internal GPS chip accurate to 2.5 m
How the Zoleo Messenger integrates with CheckMate Working Alone:
Offers a flexible satellite communication option for employees working alone in the field.

Safety check-ins are monitored in our 24/7 Emergency Monitoring Centre.
Zoleo works with a cell phone or tablet
When used within cell or Wi-Fi coverage, Zoleo automatically defaults to cell or Wi-Fi, avoiding additional satellite charges.

Unlike other satellite communicators, the assigned phone number never changes.

Includes enhanced journey sharing and breadcrumb GPS tools, allowing tracking capabilities for up to 5 contacts.