CheckMate Dashboard – The Key to Ensuring Your Lone Workers Are Protected
You and your company have committed to ensuring the safety of all employees and through CheckMate, the safety of employees that work alone. We want to thank you for that commitment, and we want to ensure you are getting the most from it. Your employees also share in that responsibility and need to use the safety tools provided to them.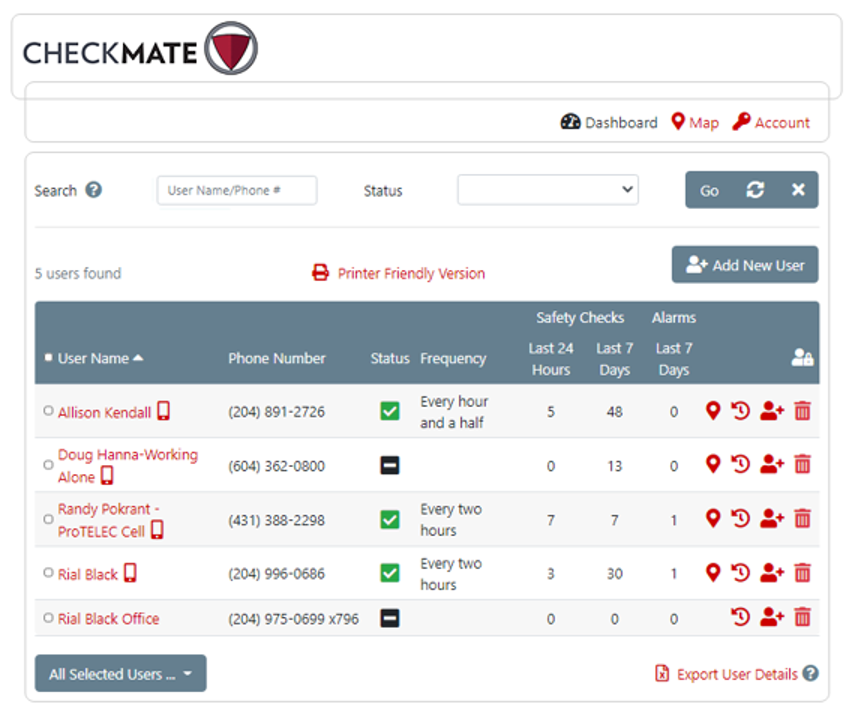 To confirm that your staff who are working alone are using CheckMate when they should, we have developed the CheckMate Dashboard. As a CheckMate Administrator, you have access to it 24/7/365. Please contact us if you do not know your User ID and Password. This Dashboard will, at a glance, provide you with key information regarding how often your employees are using CheckMate.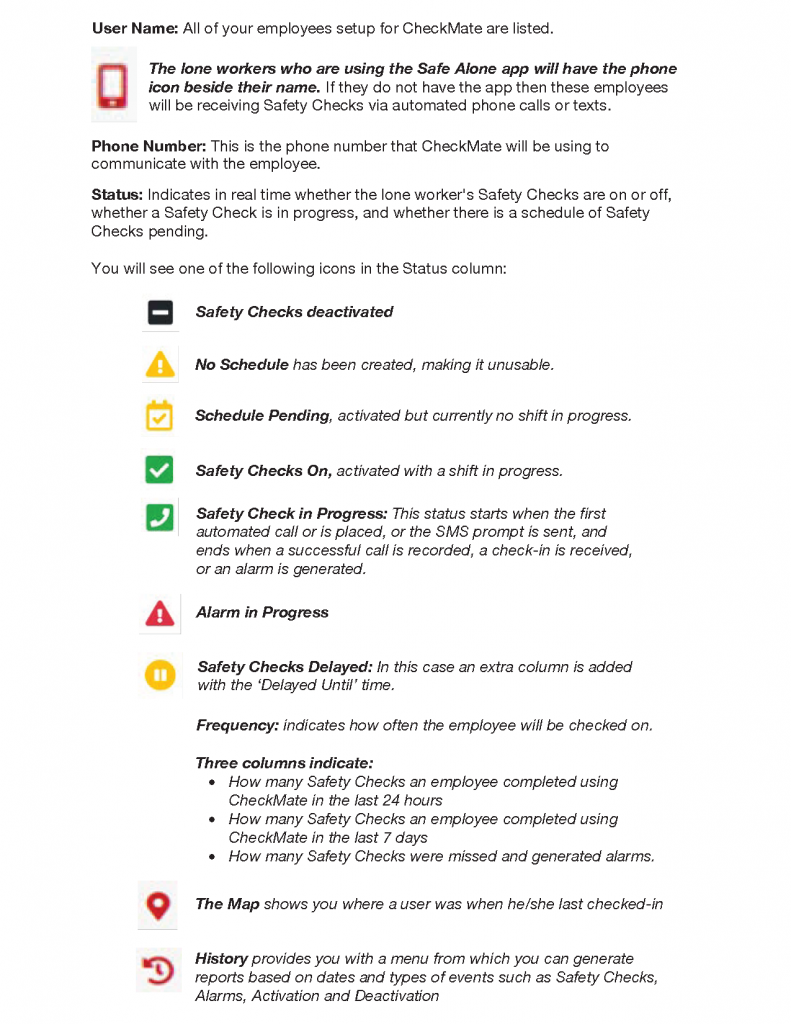 Details of a lone worker's Safety Checks are listed on their User History page, with the ability to search by date range and type of event.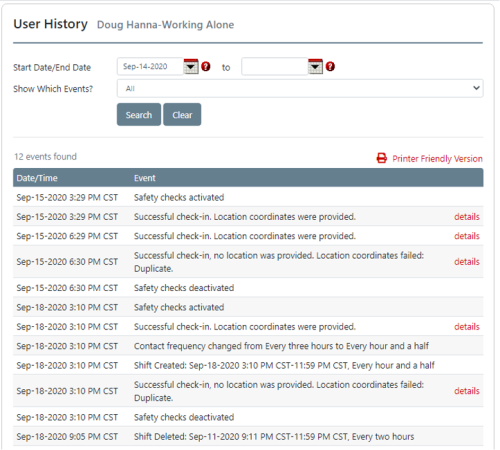 The CheckMate Working Alone suite of services and tools provides you with complete hands-on control over the administration of Safety Checks for your employees. We also provide full administrative support, and can assist in new employee setup, schedule management and reporting. For further discussion of the Safe Alone App and Dashboard tools, please view our webinar "How to get the most out of your CheckMate Working Alone tools" and contact us with any questions.