CROWDED HALLWAYS MAY SEEM LIKE A STRANGE PLACE TO WORRY ABOUT LONE WORKER SAFETY MONITORING.
School campuses tend to be loud and busy places when classes are in session. However, after the students have gone home the administrative staff, custodial employees, and teachers can all find themselves working alone or in isolation.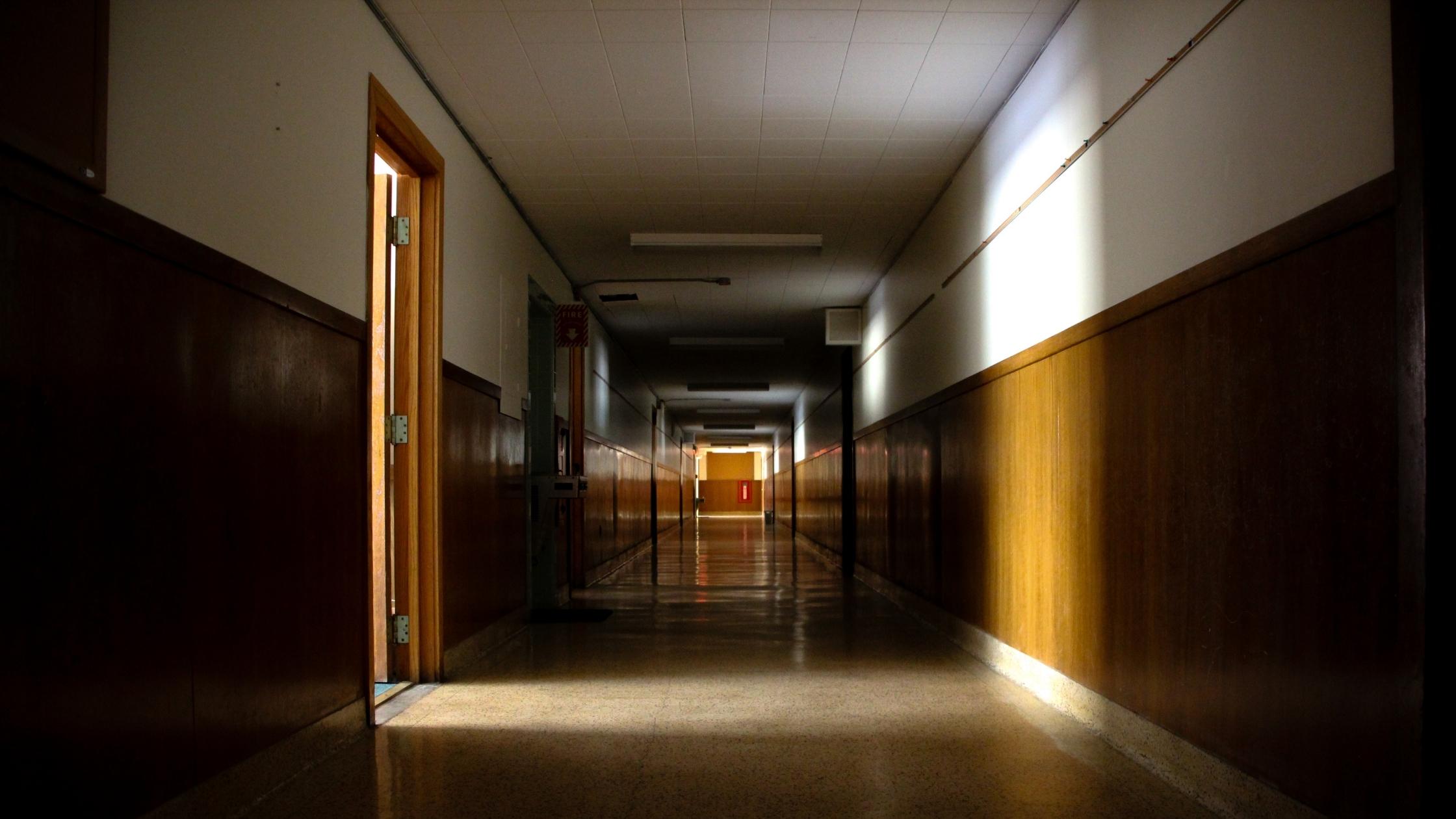 The risk to each group of employees may vary, but an employer's responsibility to protect them is the same. A lone worker safety app can help.
Across Canada employers are required to check on the safety of their lone working staff through a 'system of regular contact'. Employers must also be able to produce a complete audit of all safety checks and their outcomes.
Custodial staff generally work at hours that are outside of classroom activity. Tradespeople like electricians and plumbers will often be onsite on weekends and in the evenings. These roles involve physical tasks that increase the risk of slips, falls or other injuries. When these risks are combined with the hazard of working alone, safety monitoring becomes even more important. Frequent safety checks can help identify an emergency situation and dispatch help as soon as possible.
Teachers and administrative staff routinely work outside of regular classroom hours. They also may suffer an unexpected injury, have a negative interaction with a member of the public, or even experience a medical emergency. Having reliable safety check options provides peace-of-mind and personal protection no matter where an employee's tasks take them, whether on-campus or working remotely from home.
In many parts of the country schools serve multiple purposes within the community. Campuses are often open to host events, meetings and activities after regular classroom hours. These extra uses tend to need the presence of fewer employees, sometimes only needing one staff member onsite to lock-up afterwards.
The common theme of these lone worker scenarios is an increased level of risk when performing their work alone or in isolation.

In fact, most school staff have tasks that frequently take them to empty classrooms, quiet offices and remote areas of a campus. Because of the risks to isolated workers at schools, administrators have a legal responsibility to provide routine lone worker safety checks.
With so many varying schedules and levels of risk for people working after-hours on school campuses, how can an employer maintain a reliable and effective safety check system?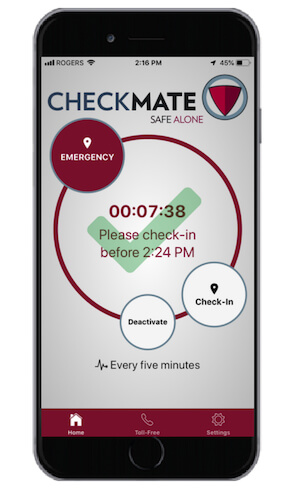 There are three primary approaches to providing protection for employees working alone on-campus:
Use a lone worker safety app. Lone working apps provide an efficient and cost-effective way to meet the requirements of working alone laws. The CheckMate Safe Alone App monitors lone worker safety automatically. It is easy to install and offers flexible scheduling with powerful administrative tools. Our working alone app fits easily within an organization's existing lone working policy and integrates seamlessly with our other lone worker monitoring services.
Use a dedicated emergency call-in service. Backed by our 24/7 Emergency Monitoring Centre located in Canada, our After Hours calling service is designed to efficiently handle the emergency needs of many kinds of organizations. Implementing a customized after-hours emergency call-in line can be an excellent fit for some school campuses, with no safety check schedules to manage and a guaranteed no-hold time response.
Use a property monitoring security service. Schools are often targeted by vandals and thieves after classes end. The cost of repairing or replacing damaged property is a big burden for limited school budgets. 24/7 monitoring of alarms and cameras by trained professionals can provide an extra layer of personnel and property security.
Each of these options has advantages for different scenarios and types of employees. Most importantly, they help ensure that an organization's lone worker safety policies and working alone procedures meet the requirements of lone working regulations.
Contact our team of safety experts to learn more about the CheckMate lone worker monitoring app and our full range of personnel and property protection services.