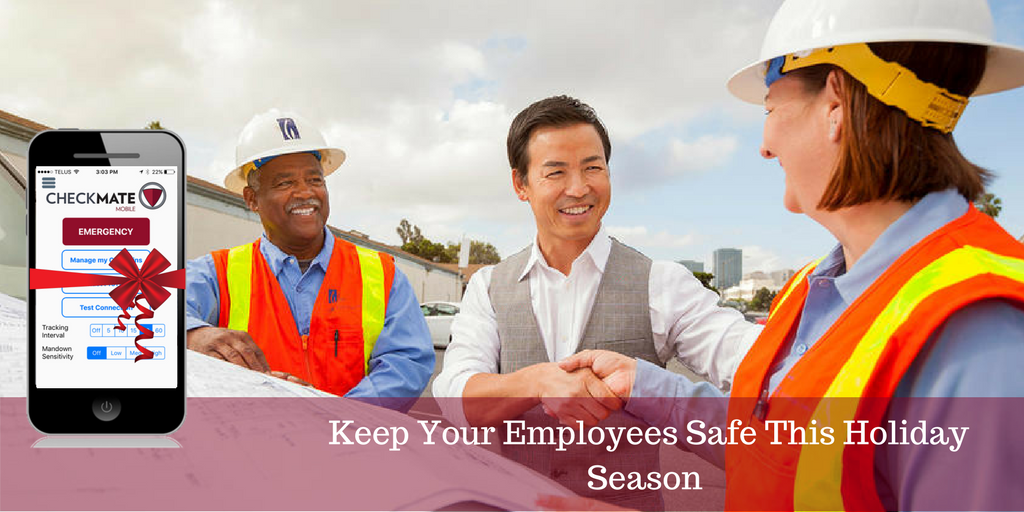 Winter is a time for the holidays, and it's also a time to take extra caution to keep your employee's safe! Statistics show that workplace injuries spike around winter. Each year thousands of workers are injured at work due to slippery surfaces as a result of snow and cold weather. Although slips and falls happen all year around, there is a spike in the number of fall injuries during the winter.
An injured worker means a decrease in productivity which is the last thing you need during a busy holiday season. According to the WCB Nova Scotia, "more than 1200 workers lost time from work last year after they slipped, tripped or fell while working." The average work loss due to a fall-related injury is 61 days. Therefore, it's important to consider health and safety risks around the holiday season. Employers can take precautions to help prevent workplace injuries by addressing workplace hazards. For employees that work alone, it's essential to have a lone worker monitoring solution that confirms their safety when no one else is around.
CHECKMATE Working Alone can help employers protect their employees working alone, and confirm lone worker safety by making sure they get immediate help when necessary.
CHECKMATE WORKING ALONE's primary goal is to provide the most effective system for lone workers in any capacity. No matter the size of the business or the industry.
For more information on CHECKMATE Working Alone, contact one of our Employee Safety Experts!